How do I integrate Vantage Circle to Slack?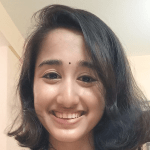 Swati Baruah
Updated a month ago
Slack is a business communication platform that brings people together to work as one unified team. Its integration with Vantage Rewards enhances your efforts of collaboration, turning timely appreciation into a seamless yet instant process. Team members can recognize each other without leaving their Slack channel, thanks to its user-friendly layout and easy to use features.
What does this integration offer?
Appreciate Your Colleagues: Inspire collaboration and amplify connection with Vantage Rewards' AI-based appreciation system.
Nominate Your Colleagues: Give monetary rewards to appreciate your peers.
Get Access to the Company Feed: Receive notifications of company-wide recognition posts.
Benefits of Vantage Circle-Slack integration
Motivate your teammates with instant appreciation and nomination for monetary/non-monetary awards.
Increase employee engagement, improve culture, and make teams more cohesive no matter where they are.
Encourage active participation and constant interaction with a smooth user interface and a live feed
Save time but show your colleagues that they are valued with instant and quick appreciation.
How to Install Slack?
Step 1: As a Super Admin, you have to log in to your Vantage Circle account and select the "Add to Slack" button from the profile drop-down.
Step 2: A pop-up window will appear asking for the necessary permissions.
These necessary permissions include Vantage Rewards being able to:
View content and info about channels and conversations, including

View messages and other content in direct messages that Vantage Rewards has been added to

View content and info about the workspace, including

view people in the workspace and
view email addresses of people in the workspace

Perform actions in channels and conversations including

send messages as @vantage_circle
The pop-up also allows you to add your preferred team communication channel.
Step 3: Click the "Allow" button, after which you will be automatically redirected to the Slack workspace. You are all set and done to use your Slack account.
Appreciate/Nominate Colleagues
Appreciating your colleagues notifies them and everyone in the channel through the interactive feed instantaneously. Nomination consists of giving monetary awards and this type of reward is role-based.
How to Appreciate your Colleagues within Slack
With the interactive social feed, you can express your appreciation to your peers, which instantly notifies them and everyone else in the channel.
Step 1: Click on the "Appreciate" button.
Step 2: Choose the colleague(s) you wish to appreciate followed by selecting a badge for them.
Step 3: Type your citation message coupled with relevant hashtags and click on "Submit".
Step 4: Your feed post would be reflected on the respective channel. 
How to Nominate your Colleagues within Slack
As a manager, you can nominate an employee for a monetary award and then get it passed by an approver
Step 1: Click on the "Nominate" button and select the colleague(s)/ employee(s) you wish to award.
Step 2: Choose a monetary award from the list and the award value to be allocated as reward points to their Vantage Circle account.
Step 3: Write a citation message to go along with the post and a business comment to the approver to justify the nomination. Click on "Submit".
Step 4: Upon approval, your feed post can be viewed on the respective channel.