Right Place for all your Rewards Queries
Explore and know more about Vantage Rewards.
How do I integrate Vantage Circle with MS Teams?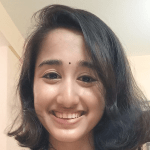 Swati Baruah
Updated 3 months ago
Microsoft Teams is a collaboration and videoconferencing tool designed to help people communicate easily. With its integration with Vantage Circle, you can appreciate and recognize peers seamlessly with its user-friendly interface.
What does this integration offer?
Appreciate your Colleagues: Inspire collaboration and amplify connection with our modernized appreciation system.
Nominate your Colleagues: Appreciate your peers with monetary awards by giving them Vantage Points.
Points Redemption: Flexibility to choose and redeem gift cards.
Get access to the Company Feed: Receive notifications of company-wide recognition posts. At the same time, engage on posts with likes and comments.
Approve Nominations instantly from MS Teams.
Get access to the Leaderboard to check monthly and yearly data on recognition.
Benefits of MS Teams-Vantage Circle integration
Access functionalities of Vantage Circle without leaving MS Teams
Appreciate and nominate employees for awards in your respective MS Teams channel
Save time but show your colleagues that they are valued with instant and quick appreciation.
Build an engaged culture within the organization.
What can I do in Vantage Rewards through MS Teams?
With our deep integration with MS Teams, you can now access all the functionalities of Vantage Rewards without leaving MS Teams.
You'll be able to:
Appreciate colleagues with meaningful messages and attractive digital badges.
Reward employees with points.
Recognize multiple employees at one go.
Provide flexibility to redeem points from a wide range of gift cards.
Receive instant notifications and engage on company-wide recognition posts on a social feed.
Approve nominations instantly from MS Teams.
Check the latest rankings of employees and more!
How to use Vantage Rewards in MS Teams?
You can access Vantage Rewards in three ways within MS Teams:
From Vantage Rewards icon on the left panel
From Chat
From Team Channel (message extension)
The Vantage Rewards icon in the left panel provides all the features—appreciate, nominate, greet, feed, leaderboard, wall of fame, insights, and redeem.
Vantage Rewards from Chat and Team channels provides you quick access to appreciate, nominate, and greet employees.
View All Features
Appreciate & Nominate Colleagues
Send out an appreciative message and award badges to your colleagues instantly and amplify teamwork by enabling public and timely peer recognition. Managers can also recognize employees with reward points that they can redeem for gifts and goodies.
Greet Employees
Customizable greeting cards that you can give to your peers on special occasions like festivals, birthdays, and anniversaries.
Engage on Feed
Employees can view, like and comment on posts in the real-time interactive feed, making it a perfect place for the global workforce to engage.
View Leaderboard
A fun and easy-to-use Leaderboard where you can check the latest rankings of employees based on rewards, recognition and employee engagement.
Wall of Fame
This is a public display wall dedicated to the top achievers of the organization.
Redeem points
A powerful and versatile rewards redemption module that lets you redeem reward points for attractive gift vouchers from global brands.
Recognize Peers
What kind of employee recognition is available in Vantage Rewards?
With Vantage Rewards, you can give two kinds of recognition.
Appreciation: It refers to non-monetary recognition. You can appreciate someone with meaningful gestures like customizable citations, attractive badges, and company values attached to the award. All employees can give non-monetary appreciation to each other.
Nominate: It refers to monetary recognition. You can recognize your teammates with reward points if you have the permission for it. You'll have an allocated budget to nominate employees. Awardees can redeem these points for exciting gift vouchers and products.
How to recognize peers using Vantage Rewards in MS Teams?
Vantage Rewards provides seamless employee recognition inside MS Teams.
To start appreciating or nominating your colleagues, go to the Vantage Rewards icon and click on Recognize on top of the feed.
To give a non-monetary recognition, click on Appreciation. For monetary rewards, select Nomination. (Note that you can give monetary awards to peers if you have the permission for it.)
Select the employees you want to recognize, choose an award badge, give a citation message, and click on Post. Alternatively, you can also recognize peers using your Team Channel or through the Chat option.
Redeem Earned Points
How to redeem earned points using Vantage Rewards in MS Teams?
When an employee gets rewarded with reward points, they are stored in an online wallet. Employees can use these points to choose from a wide variety of gift vouchers from top brands.
To redeem points, click on your Wallet to reach the Redemption Module. Select your choice of gift vouchers from the wide range of options available and redeem against points in your wallet.
2. Click on the dropdown beside the Open button and select the "Add to a team" option.
3. Type the team or channel name where you want to add it and click on the dropdown beside the "Set up" button.
4. From the dropdown menu, select the "set up a tab" option.
5. If you choose to set up Vantage Circle as a tab, a new page will appear. Click on the Sign-in option.
6. Login with your credentials.
7. The Vantage Circle application will be successfully added to the header of the selected channel as a separate tab.
Here, you can view the Social Feed that displays recognition posts. You can like & comment on the posts.
STEP 2: Recognize Employees
Now recognize your colleagues directly from Microsoft Teams using Vantage Circle.
Login to your Microsoft Teams account and go to the Team with the Vantage Circle app. Feed notifications will be posted automatically inside the channel each time you recognize your colleagues.
Steps to start recognizing employees:
1. To start appreciating, click on the "Posts" tab in the header menu of the channel. You'll see a "New conversation" button below.
2. Click on the "New conversation" button. A text area with a taskbar appears.
3. Select the Vantage Circle icon from the below taskbar. A pop-up will appear with the Appreciate Now button. If you've been assigned the role of a nominator, you'll also see a Nominate button.
4. After selecting the type of recognition and award badges, click on Next.
Select the employees you want to recognize and give a citation message. Once you enter the necessary details, click on Post.
Note: If you select "Add as a bot" in Step 4, you will not be able to access the Social Feed, but the Appreciate/Nominate option will be open to you via the Posts tab.